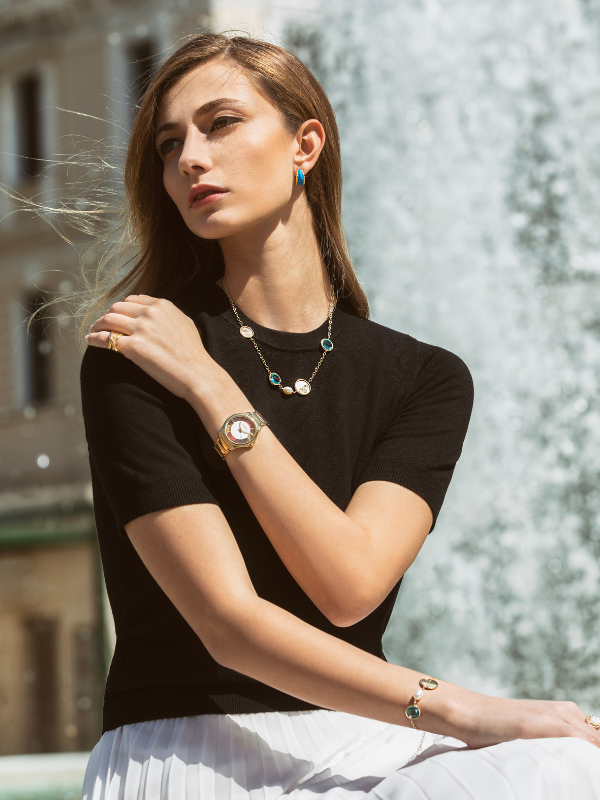 ABOUT
Established in 1981 Vogue Watch & Jewellery are the statement fashion accessories, with high quality materials – Sterling Silver 925, following the latest techniques and fashion trends.
The brand offers a wide selection of unique watch and smartwatch designs, in Stainless Steel.
The Jewellery collection, is consisted of premium quality Sterling Silver 925 material, in yellow – rose – silver plating and covers a wide variety of earrings, bracelets, rings and necklaces.
Our zircon collection that depicts solitaire rings, earrings and necklaces, are almost identical to real time diamonds, following strict production and evaluation procedures. The Pearl collection presents an assortment of white, rose and black pearls, of high end quality.
Elegant and casual chic, classy yet smart, with high-end aesthetics VOGUE Watch & Jewellery collection is considered the leading brand and top choice from daily to special occasion appearances, for all personality types.
Vogue Watch & Jewellery excel for their stunning and premium commercial designs, contemporary color combinations and high quality material and design details.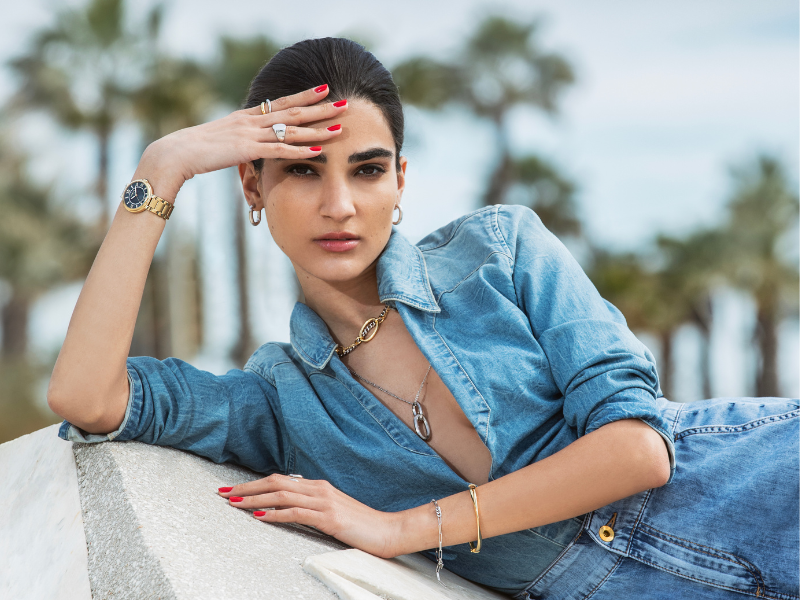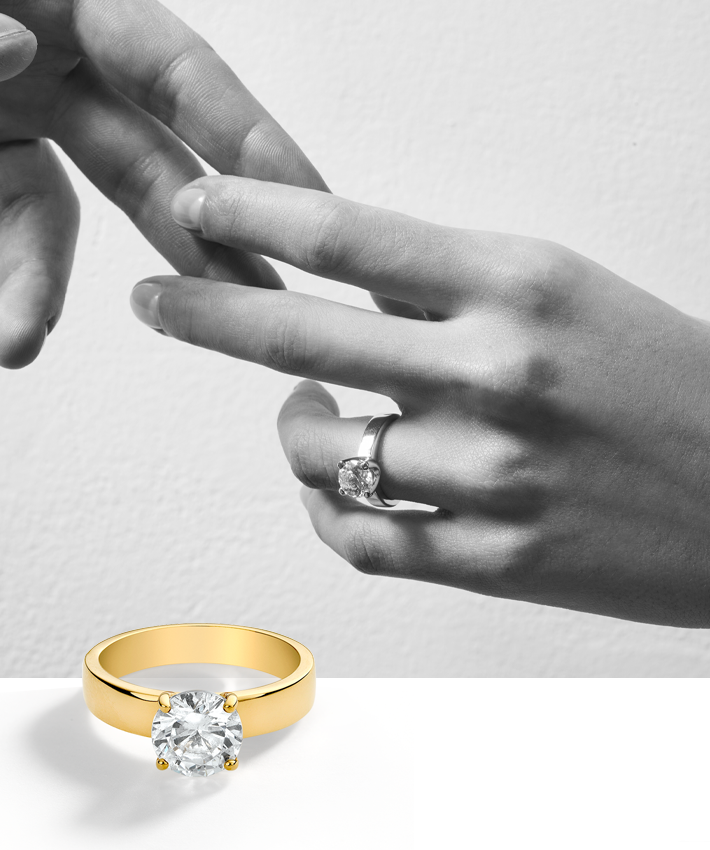 We are presenting you a unique line of Jewellery that delivers a diamond shine and a sense of luxury in your daily life.
Sophisticated, dazzling Jewellery, carefully selected with love and attention to detail. Modern aesthetics and craftsmanship, starring the white laboratory zirconium (zircon), tied in Silver 925and shades of yellow and/or rose gold 18 carats (18k) plating.
Create your own personal style by combining the impressive bracelets, rings, earrings and necklaces of the VOGUE Solitaire collection.
Touching Perfection
Visually perfect, with the highest purity, high – rise durability and with a shine that exceeds all expectations, the white laboratory zircon is the basis for excellent quality Jewellery that will follow you for years and will give your everyday life a touch of luxury.
In total respect towards nature, natural resources and ensuring that its creation is done with ethical working conditions, white laboratory zircon is ranked as a top choice among the ethically and responsibly produced raw materials of jewelry.
Make a promise with VOGUE Solitaire Jewellery collection
Choose the ring that will adorn the hand of the woman of your life, give a promise of eternal love and devotion and watch her shine.
Give yourself a necklace or bracelet as a gift and allow to enjoy luxury in everyday life, giving a promise that you will take care and love, yourself. Choose a glamorous pair of earrings to mark your every success and everything that made you stronger.